The Whistler Children's Centre has a variety of events and fundraisers throughout the year that help support operating costs. Please read your monthly newsletter to stay up to date, thank you!
TWO RIVERS MEAT FUNDRAISER 2019
September 9 – 23, 2019  
Dear Members,
The Whistler Children's Centre is extremely pleased to be working with Two Rivers Specialty Meats once again on this annual fundraising campaign, the WCC will receive 15% of the sales purchased through the link below. It's a circle of support; a win for our organization, for families who order, for Two Rivers Meats and for the local farms involved.  
As a non-profit society the Whistler Children's Centre is reliant on fundraising to sustain the high quality of programming, while keeping costs affordable for families. These fundraising monies will be used to enhance the experiences we offer the children in our facility by purchasing learning equipment, toys and reading materials that support learning and early childhood development. These funds also allow the children to explore their community on bus rides and gondola rides, and experience visits to local restaurants, museums, and cultural centres. Stock up your freezer and support the WCC and local farmers. 
Please feel free to share this link with friends and family who may want to join in the ordering, every little bit helps!
 
[MEAT] TWO RIVERS:
Two Rivers Specialty Meats is a North Vancouver based company that offers meat and poultry products sourced from small, local BC and Alberta farms. The animals are "locally sourced and ethically raised without hormones, antibiotics or chemical feed additives." The Two Rivers team is an active, forward-thinking crew of certified journeymen butchers, Red Seal chefs and other food types who are serious about meat. This is a family-owned business and the people who work here are part of our family tree. Together, we bring meat from farms to tables in a way that lets you understand and appreciate the food you eat. Our work is guided by three key values: quality meat products, respect for the animals and people we work with, and excellence every step of the way—from how we choose our partners to the cuts on your plate.
 
ORDERS:
We are offering members a selection of meat and poultry combinations ranging from $58-$138; individual products average 1-2.5 lbs in size. Visit the link below to view all 8 packages offered for 2019, and to place your order. Orders can be made between September 9 – 23, 2019.
 https://tworiversmeats.ca/fundraiser/whistler-childrens-centre/  

PICK UP YOUR ORDER:
Please pick up your ordered package(s) from the Whistler Children's Centre Administration Building on October 8, 2019 between 4:00pm and 5:15pm.
Thank you for your continued support!
WCC Fundraising Committee


---
ONGOING FUNDRAISERS:
SPUD- When you order from SPUD, 25% of sales
will benefit the Whistler Children's Centre. For instructions on how to order please click here 
Loveable Labels – Lovable Labels and Whistler Children Centre have teamed up to provide parents an opportunity to purchase quality labels. 20% of Every Sale goes to support the Centre. To place orders online, www.whistlerchildren.lovablelabels.ca 
Scholastic Book Club
By participating in Scholastic Book Clubs, your child's teacher can earn FREE teaching materials. Every order you or your child places helps earn Bonus Coupons that your child's teacher can use to choose FREE classroom resources from the Book Clubs Reward Catalogue, Classroom Essentials Catalogue or to choose FREE books for the classroom from each month's Book Club.
---
The Father Daughter Dance is the WCC largest fundraiser, and one of the premier children's events in Whistler. A magical evening of dancing, dinner, activities and fun for fathers and daughters in the Fairmont Chateau Whistler's glamorous ballroom.  The dance is for girls in Kindergarten – Grade 7 and their Dads, or other male loved one. Moms – you get to sit at home and relax!

Approximately $24,000 was raised for the Centre in 2019. These funds go directly to our operating costs.

Thank you to 2019 Sponsors:
Father Daughter Platinum:
---
Father Daughter Gold: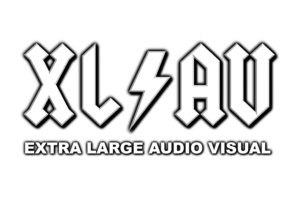 ---
Father Daughter Event Sponsors:
Mongolie Grill- Chris Miron
Creekside Dental- Julian Truong
Dub Tubs- Jeff Girvan
Whistler Creative- Ruth Barrow
Shaw Carpet & Floor Centre- The Arcuri Family
---
Community Gaming Grant
Thank you to MLA Jordan Sturdy for presenting us with the Community Gaming Grant this year! The funds allow us to continue to offer the highest quality of child care.
---
Pumpkin Drop– Thank you to participants and volunteers for making our 2018 such a success~ $1789.65 was raised!
Don't know what to do with those leftover jack-o-lanterns from Halloween? Head over to the annual Pumpkin Drop at Whistler Fire Hall 3 in Spring Creek, in support of the Whistler Children's Centre. Families get the chance to climb up three stories and drop their pumpkin out a window by donation.
Firefighters will be on hand to scoop up the smashed pumpkins, where they will be deposited into a compost truck onsite.  If you don't have a pumpkin to bring, no worries there are always lots of spares on hand.  There will also be warm beverages, baked goods and BBQ treats for sale.
See all the action here!
Whistler Children's Centre