Thank You!!!
The Whistler Children's Centre is thankful for the support of so many dedicated businesses & individuals. Here are just a few:
The Whistler Blackcomb Foundation – Thank you to the Foundation, and Executive Director Mei McCurdy, for generously providing us with a grant that allowed us to do an extensive renovation on our Dandelions Infant Program as well as Sprouts and Periwinkles playgrounds.
Pika Landscapes – Thank you to Adam Neilson and his crew at Pika Landscapes for all of their fantastic work keeping our yards beautiful.
The Whistler Children's Centre would also like to thank all the volunteers and businesses that help us put on a successful Father Daughter Dance every year. The Fairmont Chateau Whistler has been an amazing source of support for a number of years.  An event like this would not be possible without everyone's help and hard work.
A big thanks to Fire Hall #3 for helping us make our annual Pumpkin Drop Fundraiser a success.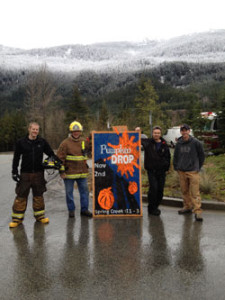 Whistler Children's Centre